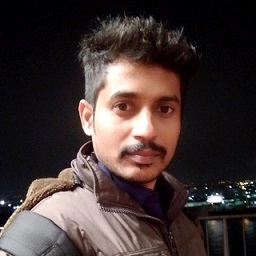 My name is Chinnaiyan Thangarasu. I'm the founder, designer and editor of this blog and I love to introduce myself as a hardcore Java Developer.
About JavaChinna
JAVA CHINNA is a computer science education blog where I write in-depth articles and tutorials in the Java ecosystem and general Web Development, with a strong focus on Spring Boot, Spring, Spring Security and RESTful APIs.
I started this blog to share whatever I learn during my day-to-day job with other developers.
Moreover, this blog helps me to organize my thoughts and improve my overall knowledge since It forces me to do thorough research before writing any article.
To contact me
You can write to me at [email protected]. I'll try to respond as soon as possible. Alternatively, you can connect with me directly on the following platforms.
To support me
If you find my articles useful and wanna help me write more such articles in the future, then you can support me by donating on Razorpay or Paypal